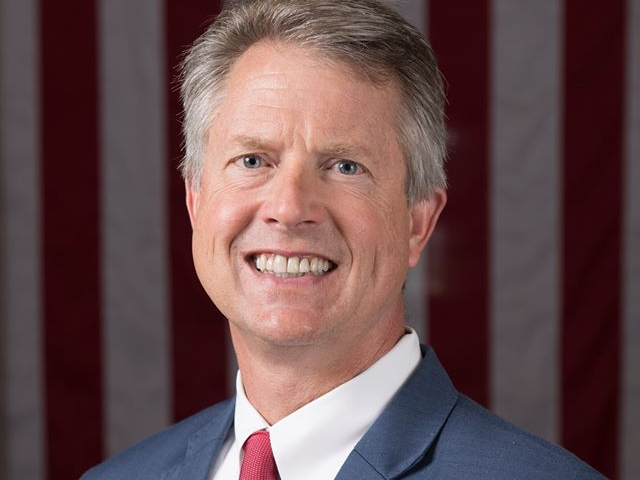 WASHINGTON, D.C. - As the outbreak of the Coronavirus strain originating in Wuhan, China, continues, U.S. Congressman Roger Marshall, M.D., reminds Kansans that U.S. health officials remain on high alert and are fully prepared for any situation.
"Based on data provided by the Chinese, the Coronavirus has now been confirmed to have spread to more than 4,500 people in China with over 100 confirmed dead. With China quarantining more than 50 million citizens, the U.S. must closely monitor and guard its points of entry and returning citizens. As a physician, I understand the uncertainty and fear infectious disease outbreaks can have. I encourage Kansans to follow recommendations from their doctor and adhere to the CDC's warning against travel to China," said Dr. Marshall. "This infectious disease outbreak is impacting us here at home and that's why we must respond with urgency in coordination with other nations around the world."



A suspected case of coronavirus in Lawrence, Kansas is currently being investigated, but has not been confirmed yet by the Centers for Disease Control.



The Centers for Disease Control (CDC) currently has teams on the ground both domestically and internationally. There have now been 45 confirmed cases of Coronavirus in 13 countries outside of China and five cases have been confirmed in the United States. Domestically, CDC is working closely with local public health authorities to identify potential cases early and make sure patients get the best and most appropriate care. To control the spread of the outbreak, CDC has preventive screening measures in major U.S. airports.
"As this flu and cold season continues, it may at first be hard to differentiate the Coronavirus from other common viruses, but the primary differences are the additional symptoms of wheezing and shortness of breath. Handwashing, disinfecting surfaces, and other general public health best practices are recommended, and as we continue to work through this outbreak my office will stay in constant communication with the CDC and State Department health care officials as we closely monitor this public health concern," said Dr. Marshall. "Efforts by President Trump and this administration have ensured our health agencies have the funding and resources necessary to combat outbreaks and protect Kansans. I am confident in the measures being taken by our national health care officials and agencies."



Last year, President Trump signed into law the reauthorization of the Pandemic and All-Hazards Preparedness (PAHPA) Innovation Act. PAHPA has been critical in improving preparedness and response, and bolstering the emergency response workforce, as well as increasing communication and efforts in medical countermeasures. The administration has also consistently prioritized funding to build on previous investments to protect the civilian population in the event of public health emergencies related to infectious disease outbreaks.
Currently testing for the virus can only be done by the CDC, but officials are optimistic a commercially available test will be available in February. This test will help countries further contain and monitor this virus. If you are concerned at all about symptoms you are experiencing, please contact your primary physician immediately. For the latest information on the outbreak, visit CDC's Novel Coronavirus 2019 website.