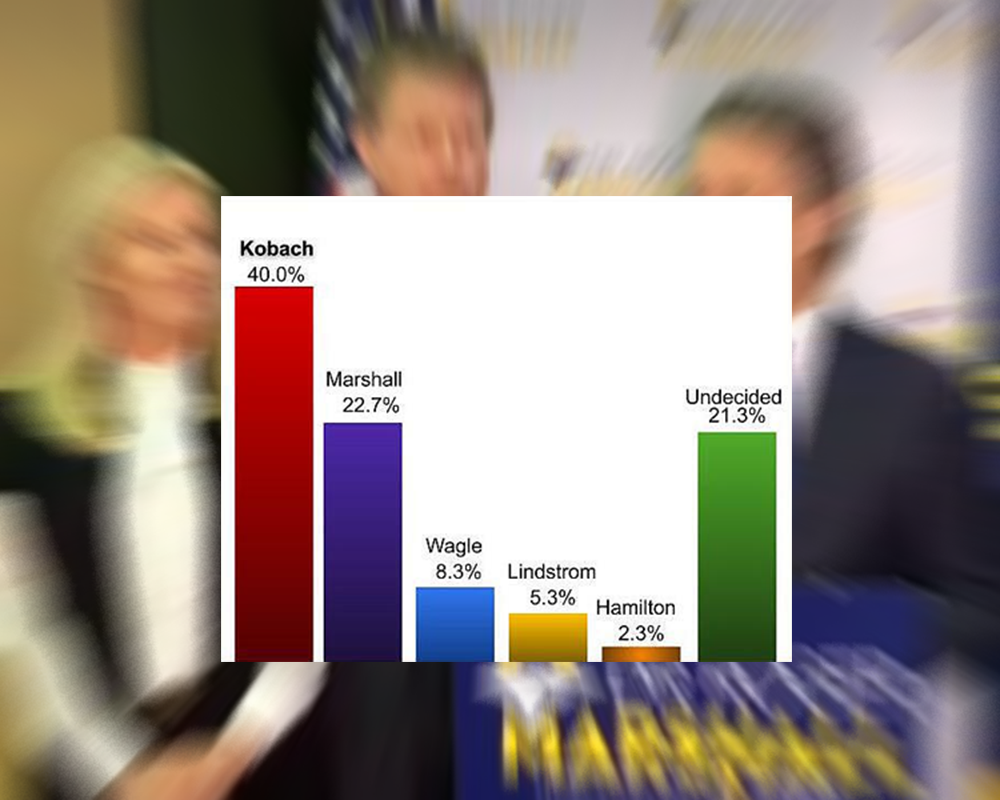 Former Governor Jeff Colyer has endorsed Rep. Roger Marshall in his campaign for U.S. Senate.
In announcing his support, Colyer said "Kansas needs a Senator who can fill the shoes of people like Pat Roberts and Bob Dole." Former Senator Dole has also endorsed Marshall.

Marshall's biggest challenge on the campaign trail is former Secretary of State Kris Kobach. Kobach narrowly defeated Colyer in the Republican primary for governor in 2018. Colyer was hesitant to concede that race, but eventually called on Republicans to support Kobach for governor.
Now Colyer is tweeting, "We must unify behind @RogerMarshallMD's campaign if we want to win in November!"
Colyer's endorsement comes as the Kobach campaign points to a recent poll that shows him leading Marshall by nearly twenty points.
"This poll confirms what we've known all along. Kansans want a Republican in the U.S. Senate with a known, conservative track record, who has backed Donald Trump since early 2016 and will continue to do so," said Kobach.
However, Marshall continues to question Kobach's electability.
"Barbara Bollier, Chuck Schumer's hand picked Democrat candidate for senate, would be forever indebted to the tens of millions of dollars the socialist democrats would pour into this general election if we send a vulnerable GOP candidate to the general election," said Marshall.
The remark (which was made while thank Colyer for his support) was a dig at Kobach, who lost the 2018 governor's race by 5 points to Laura Kelly. Democrats turned out in large numbers nationwide during the midterm elections, pulling upsets in traditionally Republican districts. Kobach has argued the results will be different with Trump on the ballot, and has released a poll showing him leading Bollier by ten points.