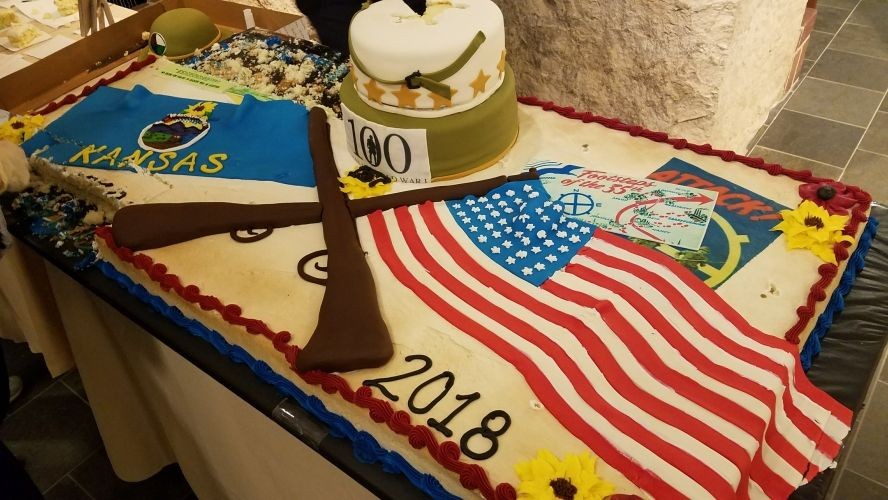 The State of Kansas turns 158 on Monday, and the Kansas Historical Society is inviting all Kansans to visit the Capitol for a free piece of cake. If you haven't broken from the New Year's diet already, Kansas Day cake qualifies as a worthy justification.
The official celebration begins at 11 a.m. on Tuesday, January 29, on the first floor of the statehouse. Governor Kelly will mark the occasion with an awards ceremony for photo contest winners, and present the official cake. The cake will then move down to the visitor center. If history repeats itself, there should be enough cake to last into the afternoon. 
Kansas Day is significant because it marks our state's admission into the union as a FREE STATE! That initiation took place on January 29, 1861, during a period when other states were beginning to leave the union and Abraham Lincoln was about to take office as President. Celebrating our state's defense of freedom is certainly worth indulging in some frosted calories!
School groups are encouraged to visit (On Kansas Day or any day), but should contact the visitor center to register in advance. For more information, visit: https://www.kshs.org/capitol