Background
Free State Kansas is a digital media company specializing in local Kansas content.
Free State Kansas was conceived by Will Pope while he was looking out over the Grand Canyon in 2016. At the time, Will worked for the National Park Service in Arizona, but he wanted to move back home to Kansas. While living out of state, Will read as much Kansas news as he could, but was frustrated that paywalls prevented Kansans from accessing most content. As the internet was making information easier to access and free, most Kansas news outlets continued to rely on subscription-based revenue. Will was also frustrated that out of state media conglomerates were taking over Kansas newspapers, and that their editorial lens often did not reflect the diverse views of Kansans. That led him to contemplate the quality and future of local journalism in Kansas.
He decided to create Free State Kansas, empowering those diverse perspectives, enabling all Kansans to exercise their freedom of the press on a website that is free to use and easy to access. Free State Kansas will also be a network for creative minds, curating video blogs, podcasts, and written perspectives.
Mission
Free State Kansas will give Kansans a voice, improve access to opportunity, influence progress, and promote Kansas culture and prosperity.
Position on Local Journalism
Kansas has a rich history of local journalism, but in recent years that history has begun to fade. Out of state media conglomerates have purchased many of our most notable newspapers, slashing staff and quality in the process. Editorial decisions for Kansas newspapers are now made from corporate offices in other states, and often do not reflect the character of our communities. Those newspapers still perform a valuable service, and many of their journalists are quality reporters, but their connection to Kansas has been notably diminished. Free State Kansas does not exist to replace those traditional media outlets, but to serve as an alternative source for news to ensure that Kansans will continue to have access to local content even if other news sources cease operations, or will no longer print local perspectives.
FSK Policies and Help Documents
FSK Social Links
Facebook: https://www.facebook.com/freestatekansas/
Twitter: https://twitter.com/FreeStateKS
LinkedIn: https://www.linkedin.com/company/free-state-kansas
Instagram: https://www.instagram.com/freestatekansas/
Youtube: https://www.youtube.com/channel/UCuaH0Lsad1JPWc3TEVWySBw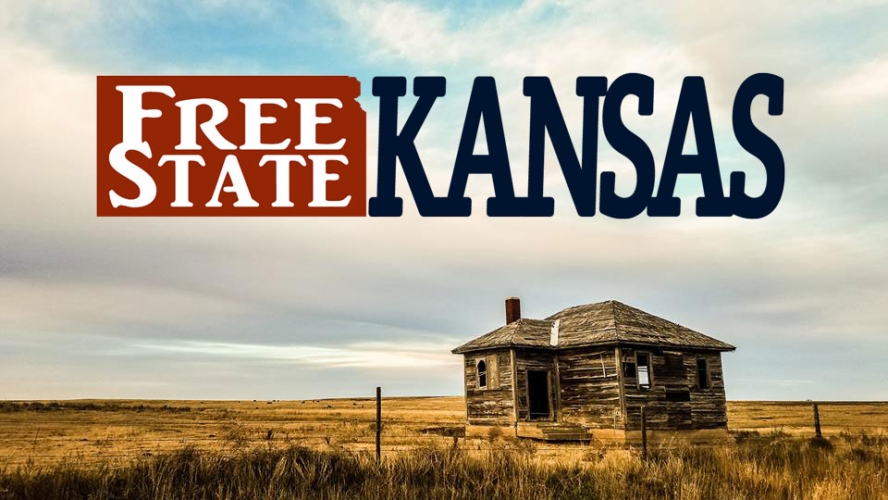 About Will
Will Pope grew up in Topeka, and graduated from Topeka High School. While in college, he worked as a tour guide at the State Capitol. During the great recession, jobs in Kansas were hard to find, so Will left the state to join an AmeriCorps program in Arizona. He led conservation crews building trails in the Grand Canyon, the Cumberland Gap, and the Cleveland and Coconino National Forests, as well as building wildlife fences in the Mojave Desert around Lake Mead, and at Walnut Canyon National Monument.
In the following years, Will worked for the National Park Service at duty stations including Cape Lookout National Seashore in North Carolina, Grand Canyon National Park, Yellowstone National Park, Glacier National Park, Lyndon B. Johnson National Historical Park, and Kansas' own Nicodemus National Historic Site. Will has also worked as the Leadership Development Coordinator for an environmental non-profit, and an auditor for the Kansas Division of Legislative Post Audit. He is a strong advocate for outdoor recreation and stewardship of natural resources.
Will holds a Bachelor of Science in Management and Ethics from Manhattan Christian College, a Master of Professional Studies from Fort Hays State University, and a Master of Arts in Strategic Communication through the University of Iowa's School of Journalism and Mass Communication. Will is currently in the Leadership Communication Ph.D. program at Kansas State University, teaching public speaking for K-STATE and teaching leadership online for FHSU. You can follow Will on Twitter at @FreeStateWill.